Nascar Simon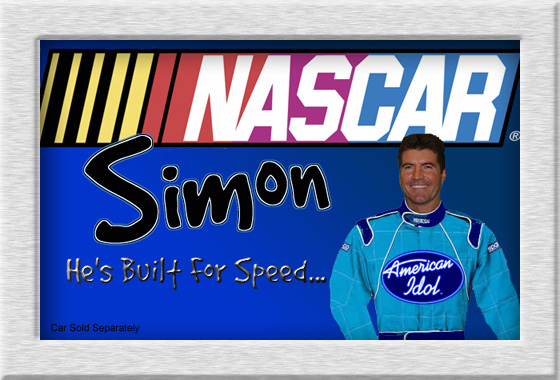 Ladies!! Start Your Engines!!
Do you feel the need for speed? Or perhaps you would be more comfortable with a nice, safe lap in the pace car. It doesn't matter which you prefer; from the green flag to the checkered flag, Nascar Simon is revving to go.
All safety equipment, sponsored by Trojan ((cough cough)) included.
Car and Trophy Girl Kelly Doll sold separately.
---
---
Harley Simon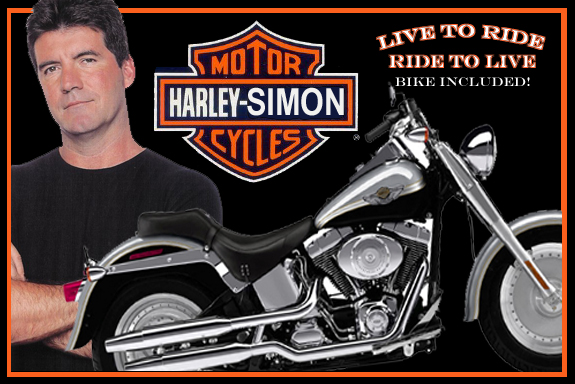 Who WOULDN'T enjoy feeling the wind in your hair, the freedom of the open road, the smell of leather, as you cruise down the road on a Harley Softtail?
Phhhfffftttt.....who cares, as long as your arms are wrapped tightly around Harley Simon, as he maneuvers his way along the countryside.
Did we mention how good he looks in a pair of leather chaps?
---
---
Fireman Simon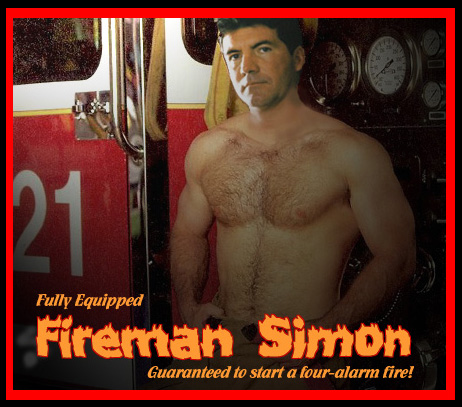 Is it getting HOT in here??
Yeah, we thought so too.
We know that firemen are supposed to EXTINGUISH fires, not START them, but....we don't hear anyone complaining.
Fireman Simon comes fully equipped....and yes, that includes a hose.
We knew you'd ask.
Firetruck sold separately, but who really needs it anyway?
---
---
Cowboy Simon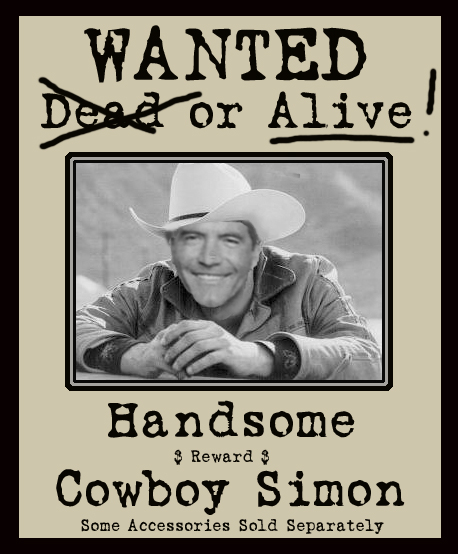 Ride 'em, Cowboy!
We know the ladies don't flock to those county rodeos because they like the bulls! It's all about the cowboys!! More importantly, the cowboys poured into those wranglers that are worn in all the right places. Cowboy Simon is no exception.
And, we can guarantee he'll last longer than 8 seconds.
Gone are the baggy Armani jeans and black cashmere sweaters. Cowboy Simon comes dressed in tight wranglers, complete with a big.....errr, belt buckle, as well as several layers of shirts/jackets designed to protect him from the elements.
Accessories include:
Horse, complete with saddle and all required accessories
ONE sleeping bag (a necessity for snuggling by the camp fire)
Leather chaps and spurs
Kools
Trojan Condoms